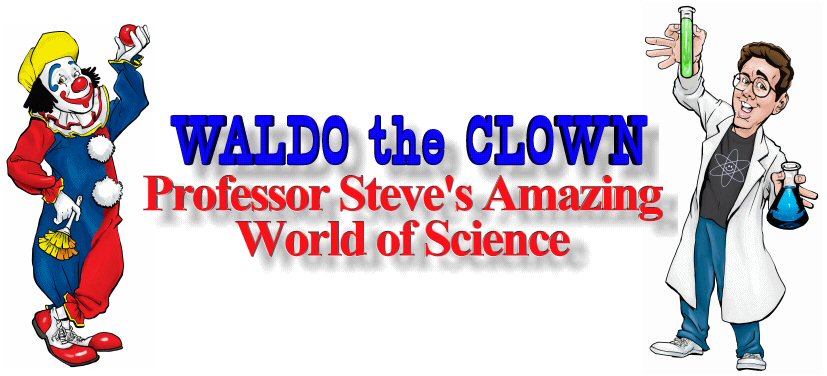 ---

Workshops

Helping Teachers to be More Effective
while Having More Fun!
Helping kids to have More Fun while Learning!
Steve Walden (a.k.a. Waldo/Professor Steve) is available to lead your youth coaches, Sunday School teachers, Bible study leaders, adults, public school students, library readers & Scouts (to name just a few) through a variety of workshops. Each workshop is designed to teach specific skills, present ideas that can be used immediately, & equip your people so they can come up with their own applications. Topics are varied, but each workshop is designed to teach creative thought & actions (from ways of sharing God's Word with others to new ways of having fun & being expressive). Workshops are a great way of motivating & strengthening your adult leaders, & a great way of building self-esteem & interaction among your youth.
Workshops Include the Following Topics:

Using Object Lessons to Teach the Word

Creative Bible Teaching Methods

How to Use Curriculum Properly

Resources Available for Teachers

Be a Clown!

Advanced Clowning

Drama Techniques & Skit Writing

Gospel Magic

Balloon Sculpturing

Juggling

Wowing Your Group With Science
---
WALDOtheCLOWN
Professor Steve's Amazing World of Science
1405 Brooke Dr.; Lebanon, Indiana 46052
(765) 482-0875 waldotheclown@hotmail.com