Waldo's Dog Pen Puzzle
Help! Help! The dogs are loose! Can you separate these nine dogs into their own individual pens by just drawing two squares? Give it a try.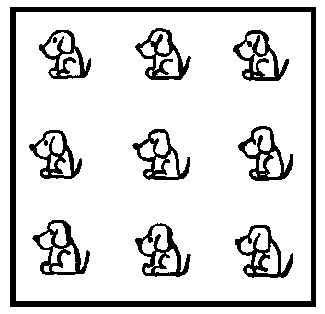 Everyone needs boundaries & limits. Without boundaries, we can hurt ourselves & be hurt by the things of the world. That's why God gave us rules to live by--not to spoil our fun, but to protect us. Trust Him with your life.
---
WALDOtheCLOWN
1405 Brooke Dr.; Lebanon, Indiana 46052
(765)482-0875 waldotheclown@hotmail.com